Na ovom utopijskom planetu u galaktičkom susjedstvu muškarci

su

ipak dospjeli tamo gdje im je mjesto? No iako ovdje ne vladaju, opet su pobijedili, njihovi snovi napokon

su

ispunjeni: ravnodušne snažne žene koje ne uživaju u muškom užitku ništa ne žele, nego samo (usputno) potražuju. Seksualni teror koji vas oslobađa terora seksualne žudnje.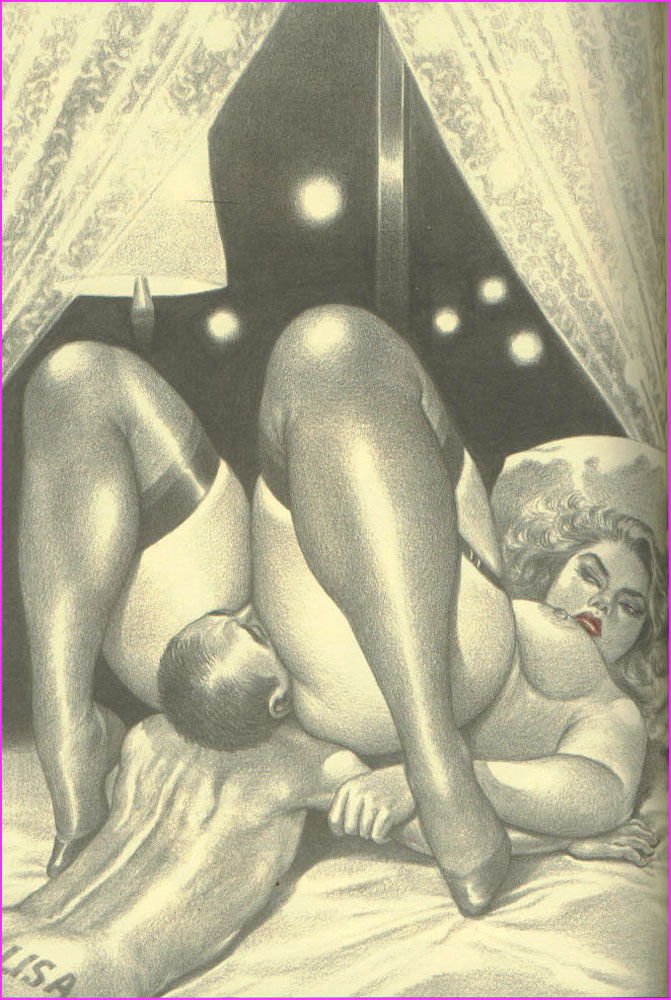 Namio Harukawa, the most remarkable artist in Japan who draws female domination images,
was born in 1932, in Osaka, Japan. During a half century, he has been drawing the sadistic
plump beauties. Characteristic images of his drawings are many many scenes of face-sitting,
forcing a maslave to lick the private parts, and using a maslave's mouth as a toilet.
www.ggfemdom.net
Namio Harukawa
(

春川 ナミオ

Harukawa Namio, born in 1947, in Osaka Prefecture, Japan)
is a
Japanese
artist known for his realistic
femdom
erotica
drawings. Harukawa's drawings feature voluptuous women with large breasts, wide hips, round buttocks and thick legs dominating, overpowering and humiliating smaller men. Harukawa's women are both Asian and European in appearance, and a few times African.
Harukawa's women usually have an aloof look on their faces as they dominate hopeless men. By far the most common Harukawa theme is the
facesitting
of the weaker men by the larger, voluptuous women, but his work also includes
smothering
,
urolagnia
,
bondage
,
coprophilia
and
cunnilingus
. Other works by Harukawa have a
cuckoldry
theme.
- wikipedia