Prelijepo snimljena vijetnamska ratna melodrama.
A haunting portrait of a woman's struggle with loss and personal sacrifice during the war. When The Tenth Month Comes is a lyrical vision of the endurance of Vietnamese women from one of Vietnam's most renowned directors, Dang Nhat Minh. In the final days of the war, a beautiful young woman, Duyen, faces a daily struggle to take care of her young son and ailing father-in-law, all the while hiding from them the fact that her husband has recently been killed in a battle. Keeping her secret burden to herself, she is befriended by the village schoolmaster, Zhang, who agrees to fabricate letters from her dead husband in order to spare her family sorrow. As their friendship deepens, Duyen and Zhang find themselves drawn closer to intimacy. The movie's title refers to the month in which the "Day of Forgiveness" occurs; a time when it is said that departed souls may visit loved ones still living.
Winner of the Special Jury Award at the 1985 Hawaii International Film Festival.
Voted by CNN in Sep 2008 as one of the best 18 Asian films of all time.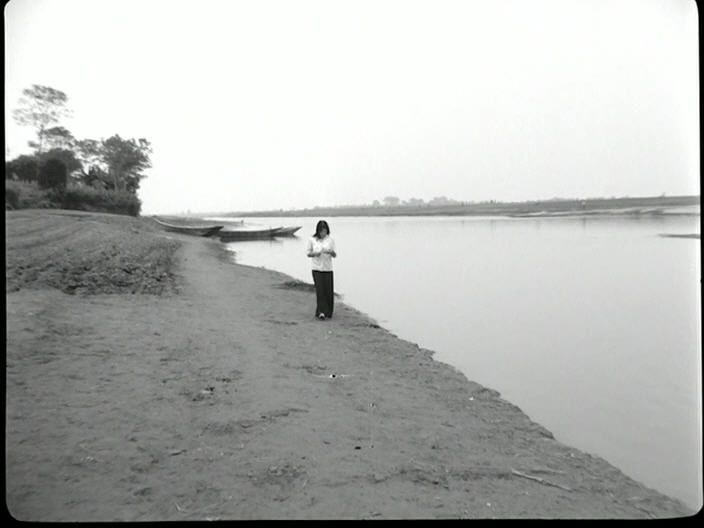 Life and Films of Đặng Nhật Minh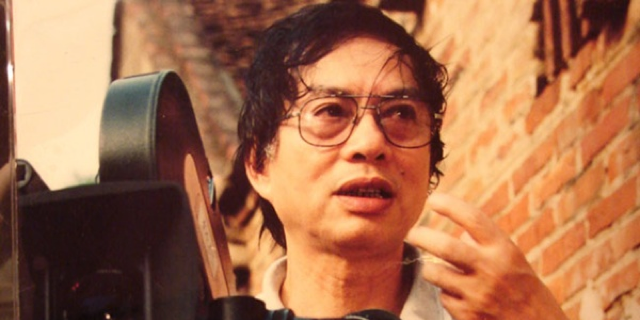 NOSTALGIA FOR THE COUNTRYSIDE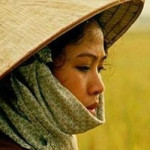 (1996, 116 minutes) Set in a rice-growing village in Việt Nam, this is a tale of the crossroads where stories flow together like small rivers of sorrow. 17-year-old Nham has left school to care for his widowed mother, his little sister Minh, and his sister-in-law Ngu. Ngu, whose husband left to work in a coal mine five years ago and has only come home twice for a few days, lives in daily sadness and with a deep longing for him and a complete life. Nham and his family are visited by Quyen, who has come from America to revisit the village where she was raised by her aunt, Nham's relative. Quyen shares her nostalgia for her childhood with Nham as she remembers the places and the life she left before leaving her bad marriage. As Nham befriends her, his sexuality is awakened by her attractive personality and vivacious good looks. Ngu sees this attention being paid to Quyen by Nham and harbors a quiet jealousy. As Nham opens to his sexual feelings, his embarrassment drives him from Quyen, but his sexuality is further awakened by innocent comfort given to Ngu. NOSTALGIA FOR THE COUNTRYSIDE sweeps us through strong emotions as we experience the characters' heartbreaks and sorrows.
Celebrating the life & films of Đặng Nhật Minh
A panel discussion moderated by Dr. Stephen O'Harrow, Director, UH Center for Southeast Asian Studies. Panel members are: Dr. Wimal Dissanayake, Asian film scholar and author; Anderson Le, Director of Programming, HIFF; Dr. John Charlot, scholar and author; and Đặng Nhật Minh
DON'T BURN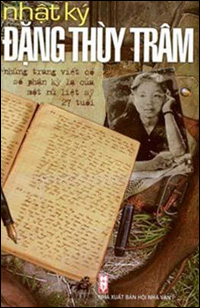 (2009, 105 minutes) At the age of twenty-four, Đặng Thùy Trâm volunteered to serve as a doctor in a National Liberation Front battlefield hospital in Quảng Ngãi Province. Two years later, she was killed by American forces not far from where she worked.
Written between 1968 and 1970, her diary speaks poignantly of her devotion to family and friends, the horrors of war, her yearning for her high school sweetheart, and her struggle to prove her loyalty to her country. At times raw, at times lyrical and youthfully sentimental, her voice transcends cultures to speak of her dignity and compassion and of her challenges in the face of the war's ceaseless fury.
The American intelligence officer who discovered the diary soon after Dr. Trâm's death was under standing orders to destroy all documents without military value. As he was about to toss it into the flames, his Vietnamese translator said to him, "Don't burn this one. . . . It has fire in it already." Against regulations, the officer preserved the diary and kept it for thirty-five years. The diary was eventually published in Việt Nam, causing a national sensation, and then translated into English under the name
Last Night I Dreamed of Peace
by Andrew X. Pham with an introduction by Pulitzer Prize winner Frances Fitzgerald. The book was published on September 11, 2007 by Random House.
In the film, Đặng Nhật Minh juxtaposes the beautiful scenery in Việt Nam with the brutal reality of war.
About the Filmmaker
Dang Nhat Minh was born in the old central Vietnamese royal capital city of Hue in 1938. His father was a noted physician, Dang Van Ngu, who became one of Viet Nam's leading authorities on malaria. As such, young Dang Nhat Minh was headed for a career in medicine. But the revolt against the Indochinese colonial régime that broke out in 1946 changed all that. Minh's father joined the resistance and went into the jungles to fight the French. The young boy and his mother were obliged to flee and found themselves in the Viet Minh zones, on the run with little in the way of food or shelter. The anti-French war was succeeded by the anti-American war and when peace finally returned to Viet Nam, Minh's father was dead, killed in an American bombing while doing anti-malarial research in the mountains. However, Minh's dreams of becoming a doctor had long since evaporated. His talents, it turned out, were not in the realm of science but in the world of words. As a student he became fluent in both French and Russian. Chosen to be the interpreter for the first delegation of future Vietnamese film directors to be sent for training in the Soviet Union, he learned his craft on his own while translating Russian for the people who were supposed to bring back the art of the cinema to a newly emerging independent socialist Viet Nam.
Back in Viet Nam, Minh's earliest works were documentaries on such subjects as agricultural engineers. But he soon progressed to feature films, such as his "A Village in the Palm of the Hand" [1982] about the devastation caused by the 1979 Chinese invasion of his country's northern border. The theme of the lives of ordinary people facing the hardships of daily living in times of war and and post-war adversity have coursed throughout his work since that time. His classic achievement "When the Tenth Month Comes" [1984] is widely known, not only in his homeland, but also throughout Asia, where he has become the icon of the art of Vietnamese film. The recipient of numerous awards, his "Tenth Month" was named in 2008 as "one of the greatest Asian films of all times" by CNN.
In 1987, ahead of the curve as always, came the release of Dang Nhat Minh's "Girl on the River," arguably the first film of the "Doi Moi" Renovation era, when artists began to broach subjects heretofore taboo. The central character in the film is a prostitute and an overbearing government official is her foil. The viewer naturally sympathizes with the protagonist against the official. In 1995, Minh went on to direct what is arguably his second classic, "Nostalgia for the Countryside," based on a famous modern short-story, but extensively re-written to become a story of human universals at a level that few directors of any country have ever matched.
Since the turn of the 21st century, with a host of international accolades in hand, Dang Nhat Minh has turned his hand to international collaboration, first as the second unit director on Phillip Noyce's "The Quiet American" (2002) with Michael Caine, and then to film his more recently acclaimed "Don't Burn," a true story of battle and reconciliation based on the diary of a young woman doctor in a military field hospital during the American war.
Most recently the recipient of the Kim Dae-Jung Award at the Gwangju International Film Festival just this past summer, Dang Nhat Minh, at age 75, is currently planning his next film. We await it with great anticipation.
-Stephen O'Harrow
Filmography
1970 – Mrs. Nhung (Chị Nhung)
1976 – Faces in May (Tháng năm những gương mặt)
1982 – City Under the Fist (Thị xã trong tầm tay)
1984 – When the Tenth Month Comes (Bao giờ cho đến tháng mười)
1987 – The Girl on the River (Cô gái trên song)
1994 – The Return (Trở về)
1995 – Nostalgia for the Countryside (Thương nhớ đồng quê)
1997 – Hanoi: Winter 1946 (Hà Nội: Mùa đông năm 1946)
2000 – Guava House (Mùa Ổi)
2009 – Don't Burn (Đừng Đốt)
-
www.cseashawaii.org/2013/10/dang-nhat-minh/