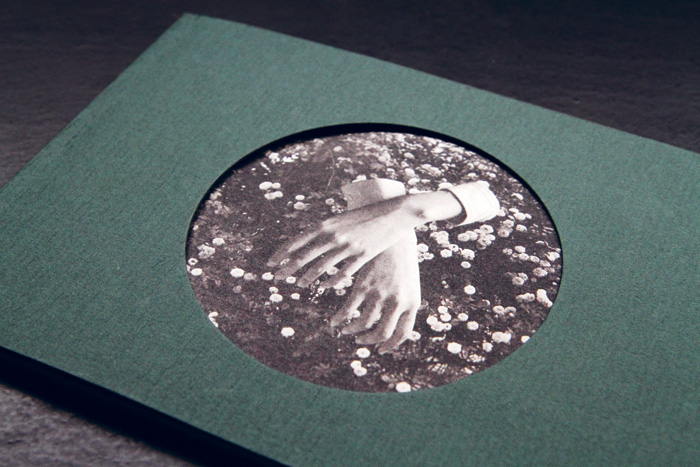 Singapursk
e uspavanke za sporo razvijajuće
polaroide
.
April Lee i Ricks An
lagano isparavaju u mraku.
Uši imaju trepavice.
soundcloud
www.aspidistrafly.com/
"I went mourning without the sun; I am a companion to owls."
In the autumn/winter of 2010, Singapore-based April Lee and Ricks Ang of ASPIDISTRAFLY (also founders of Kitchen. Label) embarked on the recording of their second album A LITTLE FABLE in Japan in collaboration with several artists. Fascinated by the patina of time and themes of
folklore, A LITTLE FABLE narrates a surrealist procession of tales, twelve compositions simmering one into the other lyrically and picturesquely. This album sees the duo returning to a warm, organic palette of closely-whispered vocals, fingerpicked guitar, string arrangements and their trademark texture-focused arrangements. Featuring guest collaborators Kyo Ichinose, Seigen Tokuzawa, haruka nakamura, Junya Yanagidaira (ironomi), honagayoko, Akira Kosemura, Janis Crunch and more.
A dusty bottom drawer of forgotten memoirs is unlocked, and the album opens with a mourning, solitary cello while a harmonium drone forebodes an oscillating motif of glockenspiel tones, or sprinkled stars if you will. In LANDSCAPE WITH A FAIRY, a tale of loss and longing during the earliest dawn mist – the world in its daily transition – is daubed in the hues of intensified sunlight, foliage or shadows, only to be diffused and faded by time, not unlike Andrei Tarkovsky's polaroids of the Russian countryside. April Lee's intimate vocals and acoustic guitar gently break the silence of a cold morning, backed by graceful string flourishes arranged by Kyo Ichinose. Kitchen. Label's very own haruka nakamura and Junya Yanagidaira (ironomi) add harmonizing colors of the guitar and piano respectively.
Tracing the mysterious migration routes of nocturnal animals, HOMEWARD WALTZ skips home along a breadcrumbed-path with ephemeral glimpses of forest sights, ornamented by violins and other curious sounds before fulminating into a amorphous guitar drone, as Seigen Tokuzawa's improvised cello strokes drift and wander with split-second apparitions in the night sky. Sounds of wooden creaks and early morning spoon-in-coffee stirrings permeate the spontaneous atmosphere of COCINA. honagayoko's quaint and chopped piano phrases waltz with spliced vocals and flute.
Emerging from the darkened foliage into a vast, cryptic hemisphere, the second half of the album teeters on the frailty and transitoriness of the world. A LITTLE FABLE's voyage reaches a turning point by SEA OF GLASS. Ricks Ang constructs a prolonged arpeggio of sonorous looping guitar motifs that float in and out of focus, reverberating almost like a narcotic percussion across tumultuous oceans. Now distanced and gauzy, sounds of surging waves open COUNTLESS WHITE MOONS in a misty indefiniteness, yet held together charmingly by Akira Kosemura's luminous piano. The elusive narration in LANGUAGE OF FLOWERS tells of a deliberate escape from the passage of time with a folkloric enchantress who wordlessly casts her spells. In GENSEI, April Lee relates an unspoken anguish in her tender, wavering vibrato while Janis Crunch's somber piano and chorus vocals loom like a harbinger of death. The last chapter TWINKLING FALL, the second track to feature haruka nakamura, now shuts the drawer of secrets, dissipated monochrome colours restored once again to full bloom. -
www.kitchen-label.com/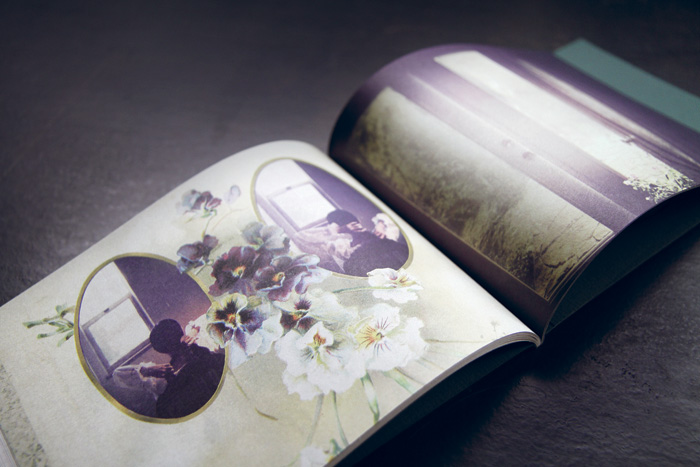 The purpose of a fable is to illustrate a lesson, often moral in character, with concision and a kind of dreamlike colour. Fairies exist, animals take on human characteristics, rocks and plants speak; the whole universe comes alive with possibilities for story-telling and is channelled, through authorial intent, into a small, easily-digested nugget of ethical guidance.
When I think of fables, I think of magic, disbelief, and the impossible made possible. It's probably telling that I also think of childhood. Fables hack into the child's mind, exploiting the natural tendency towards fantasy and wonder in order to plant the seeds of society's ideals of "right living". I think that, in many ways, the oft-noble and morally certain lessons of fables can have a perverse and unsettling effect on young minds as they mature. The black and white certitudes of the fantastical and idealised neverland conjured up by these tales provide a backdrop against which reality casts confusing and confused light – moral choices become relative, means and ends become interchangeable, and situations never have clear resolutions. In uncertain times, we look back on the lessons of youth and how do we interpret them? Do we see them as our moral bedrock, our core principals? Or do we view them as society's convenient lies; duplicitous in our inability to gain traction in the shifting sands of life?
With "A Little Fable", Aspidistrafly have created an album which thankfully does not attempt to moralise or deliver life coaching in the manner of a folk-tinged Anthony Robbins lecturette. Instead , the album attempts to take the listener back to that child-like state of open-mindedness and preparedness for magic – that internal space in which the story of the fable unfolds, before the clumsy 'lesson' hits home.
The dreamworld of Aspidistrafly is characterised by whispered lullabies, delicate guitars, gently rippling textures, cascading pianos, and dancing string arrangements (that are a far cry from the 'mournful cellos' adorning the majority of music I surround myself with). There is not a disjointed mood or hint of a melancholic shadow falling across these tracks. Like the warm sun on your face, or the play of light across closed eyelids, there's a delicate ephemerality at play here that allows the tracks to elude gravity and sprightfully shimmer around the listener.
Tracks exist between two worlds – whilst self-evidently rooted in the folk music traditions of yore, bridges are built to contemporary and more experimental modalities, evinced by the unobtrusive (but structurally integral) use of electronic textures, techniques, effects, samples and field recordings. This is, by no means, Tunng mark II though. The electronic flavours here are altogether more subtle – rarely "front and centre", their role is primarily augmentative but simultaneously essential to the overall character, tone, and structure of the music. The interplay between traditional and modern techniques creates a beautiful and evocative mood which pervades the whole album.
I don't know that there any standout tracks here – to this listener's ears the quality of each track is consistent and to single out individual tracks for special mention is close to impossible. If anything, this might be some (very) mild criticism of the album; the mood is a little too consistently dreamlike or lullabilic. There's an unremitting lightness to the tracks that I personally find a touch wearing. On repeat listens I end up not noticing the transition from one track to the next – a kind of auditory 'snow-blindness' wherein track differentiation becomes increasingly difficult. I put this down to my personal taste rather than any fault of the album – it's not you, it's me – my crushing internal descent into a pit of stomach-gnawing cynicism is not appropriately soundtracked by music this pretty.
"A Little Fable" is a beautiful nymph-like album, full of sweet and evocative tracks that transport the listener back to a primordially experiential state akin to the tabula rasa of a child's framework for reality – a state open to possibilities, magic, and fantasy; a state wherein fables can assume the mantle of reality; a state that precedes the soul crushing disillusion and tedium that arises from having to deal with bills, work, people and politics on a daily basis. It's a little pocket of escape, and if you need some, you should hear it. -
John McCaffrey
for Fluid Radio
Kitchen. sets the bar ever higher with two beautiful releases by Janis Crunch & Haruka Nakamura and Aspidistrafly. Each has much to recommend itself musically—no surprise there—but as striking is their presentation: the former's CD is packaged within a large-format customized box set that also includes a fold-out information sheet and four poster-sized collages by Sakura Sato; Aspidistrafly's A Little Fable is presented in a forty-eight-page art-book edition sporting a die-cut cover and featuring photographs and collages (by April Lee and Miu Nozaka) and lyrics.
Pitched as "12 songs for the peaceful winters of the world, and 1 song for your soul," 12 & 1 Song actually came into being rather surreptitiously. During the winter of 2007, Crunch and Nakamura were working on material for his solo album Grace when, in the spirit of the season, they decided to try their hand at composing a Christmas carol, the lovely result eventually appearing as the last song on this winter-themed album. Nakamura's artistry has been showcased before, in particular on his solo albums Grace (Schole, 2008) and Twilight (Kitchen., 2010), while Crunch is a singer, composer, and classically trained pianist who has collaborated with Akira Kosemura and Aspidistrafly in addition to Nakamura. Of the two, it's Crunch who's the more prominent presence on the album, given that her singing and piano playing form the primary core of the duo's sound, with Nakamura's classical guitar and soundscape contributions acting more subliminally.
The album generally alternates between vocal songs and instrumentals, and its heartfelt tone is established immediately by Crunch's solo piano piece "Solitude," which exudes a classical character that's equally stately and forlorn. The piano settings are typically elegant classical miniatures of melancholy and wistful character, whether it be the slow waltz "Foret" or "Requiem," in which Crunch pays homage to Ravel. Her warm vocals grace a number of songs, including "Winter Story of Henry" and the stirring "Hymn," where her choir-like voice appears amidst a field recording-based backdrop. As affecting are those songs where she sings in Japanese, in large part due to the songs' entrancing melodies. One of the few uptempo numbers is the high-spirited "Nuit," where her multi-tracked voice glides over stop-start rhythms provided by Nakamura's acoustic guitar and percussive accents. Some songs play like those one might hear in a children's nursery (e.g., "Forche" with its sing-song electric piano melodies), whereas others exude an appealing innocence (the folk ballad "Insincere Love," which accompanies Crunch's singing with Araki Shin's flute playing).
Appropriately enough, A Little Fable is not only presented in book-like form but also includes a Table of Contents and a wondrous, fairy tale-like narrative (involving a secluded hilltop cottage, an autumn forest, and rocky seashores) that stitches together its twelve songs. The second album by Aspidistrafly duo (and Kitchen. founders) April Lee and Ricks Ang is something special indeed, and not just because their contributions are enhanced by the talents of others, including Nakamura, Kosemura, and Crunch. It's a long-form serenade of delicate, organic sounds, primarily featuring whispered vocals, acoustic guitar, piano, and strings, and complemented by an array of time-worn textural detail.
Following a brief overture of mournful cello playing accompanied by harmonium and glockenspiel ("A Black-Necked Swan"), the mesmerizing "Landscape With a Fairy" appears, with Lee's delicate voice riding a graceful wave of piano sparkle (by Junya Yanagidaira) and soothing string figures. The magic and mystery of the forest fully blossoms during "Homeward Waltz" when nocturnal sounds of animals appear alongside her hushed vocal ("So where do you go / When the day is closed / Only the forest knows"), violins, and Seigen Tokuzawa's cello strokes. We move inside for "Cocina" where the clatter of coffee cups, spoons, and other kitchen noise accompanies vocal musings, tinkling piano (by Honagayoko), and flute, before Angs transports us to the outdoors for the solo setting "Sea of Glass," a panoramic moodscape of reverberant guitar shadings and strums.
Especially stirring are serene vocal settings like "Countless White Moons," where Lee's angelic singing is paired with Kosemura's graceful piano playing, and the ballad "Gensei," which focuses primarily on Lee's tender vocal and Crunch's understated piano and chorus vocals. That the album ends with a lovely variation on "Twinkle, Twinkle, Little Star" (here called "Twinkling Fall") is fitting, given the lullaby-like nature of the recording's contents. As is often the case with such projects, one can give one's full attention to the story-line and absorb the narrative as the songs play, or one can simply let the music wash over one and let it work its magic that way. Even if one were to opt for the latter and set aside the somewhat surreal story,
A Little Fable
would still have a powerful impact. -
www.textura.org/
i hold a wish for you
"Ethereal froth scudding across the sky. The sunset cleanses today, leaving it glowing. Shining water, silent waves."

"i hold a wish for you" is aspidistrafly's anticipated first full album. Drawing references to Banana Yoshimoto's literary classic "Moonlight Shadow", aspidistrafly weaves through the solitary atmosphere of the novel with their own narratives inspired by several excursions outside the confines of their immediate surroundings. This latest release invokes delicate moments with nine tracks that combine acoustic instrumentation across April's warm vocal harmonies, soft floating textures and binaural field recordings.
"i hold a wish for you" is an invitation to travel with sound through lyrical melodies and pastoral sonic scapes, accompanied with artwork by April Lee and Kobe-based artist Rika M.
From Singapore, ASPIDISTRAFLY consists of composer and vocalist April Lee (b.1984) and producer Ricks Ang (b.1980). The duo play a flickeringly filmic mixture of ambient folk with gossamer-like vocal harmonies and guitar-based drone wrapped in a delicate lo-fi haziness. April's beguiling artwork and lyrics also form the backbone of ASPIDISTRAFLY's storytelling. ASPIDISTRAFLY released their debut EP "The Ghost of Things" in 2004 in Singapore, followed by first full-length album "i hold a wish for you" (Kitchen. Label) in 2008 which gained much recognition and attention in Japan and Asia. In 2009, ASPIDISTRAFLY was invited to a 7-city tour around Asia which culminated in a headline show at SuperDeluxe in Tokyo. In December 2011, they released their second album "A LITTLE FABLE" (Kitchen. Label). A track from the album "Landscape With A Fairy" was selected as NPR Music's Song Of The Day in March 2012. April's distinctly smoky and melancholic tone has often been compared to Vashti Bunyan and Linda Perhacs by music publications worldwide. In the autumn of 2012, ASPIDISTRAFLY embarked on a successful 6 city tour of Japan.
The duo has collaborated with artists including with Kyo Ichinose, Akira Kosemura, honagayoko, ironomi, Seigen Tokuzawa and others.
April has most notably collaborated with haruka nakamura for which their track "twilight" was awarded "Single of the week" on iTunes Japan in 2010. In 2007, ASPIDISTRAFLY has also worked with renowned media artist Daito Manabe and Takayuki Fujimoto (dumbtype) on "Drift Net" by Singapore-based theatre group TheatreWorks. Outside of ASPIDISTRAFLY, the duo also founded record label Kitchen. Label in 2008. As curator and producer, Ricks directs all Kitchen. Label releases and curates a repertory of sound and images that showcase a distinctive aesthetic vision, shared among ASPIDISTRAFLY and fellow label artists including haruka nakamura, FJORDNE, ironomi, Janis Crunch, Evade, Pill-Oh, Szymon Kaliski and others. Kitchen. Label has been widely recognized for their thoughtful approach to the design of their music releases, where visual storytelling and tactile sensitivity parallel with the music, garnering acclaim by publications such as Creative Review and The Wire. In Japan, the label's music and vision has resonated greatly with their audience, leading to two sold-out label showcases at Sonorium and Waseda Scott Hall in 2010 and 2011

first ep
THE GHOST OF THINGS
KITCHEN. LABEL KI-001
2004.07.17
SELECTED COLLABORATIONS,
COMPILATIONS & REMIXES

twilight
by haruka nakamura
KITCHEN. LABEL KI-004
2010.07.15
12. twilight

Grassland
by Akira Kosemura
Schole Records SCH-013
2010.02.13
09. little dipper
grace
by haruka nakamura
Schole Records SCH-004
2008.05.02
08. cielo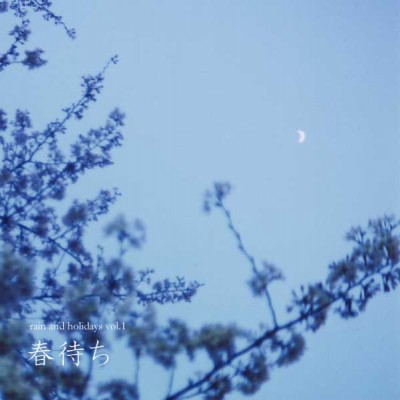 V.A /
rain and holidays vol.1 春待ち
雨と休日一周年記念
コンピレーションCD-R
2010.03.10
08. common colors
in the air
V.A /
songs of twilight
PDIP-6507
2010.03.25
14. common colors
in the air

V.A /
+65 Indie Underground
Universal Music Singapore
532462-0
2009.12.22
CD1: 17. red toe nails