Neoklasika snimana malim, malim telefonima.
.
www.christinavantzou.com/
Christina Vantzou is a composer, artist, and videomaker based in Brussels, Belgium. With a background in visual art, she ventured into music first as a video artist / animator / keyboardist as half of The Dead Texan (with Adam Wiltzie of Stars of the Lid). Later she joined Sparklehorse on a European tour (2007) and Christina credits the introduction to Mark Linkous as a catalyst for creating her first full length album of minimal ambient post-classical music.
Vantzou wrote orchestral arrangements on Nº1 over a three year period without any formal training, aided only by a midi keyboard and computer software. Minna Choi of Magik*Magik orchestra transcribed Vantzou's midi arrangements into traditional notation for a 7-piece string, horn and woodwind ensemble. Nº1 was released on Kranky in 2010. The album was accompanied by a collection of remixes by experimental recording artists and a short film made by Vantzou.
Nº2 features a 15-piece Magik*Magik orchestra ensemble, four remixes curated by Vantzou, and slow motion videos shot on a Phantom camera. The chamber layer on Nº2 follows a similar pattern as her first record with the addition of bassoon, oboe, and an enhanced string section.
No2 is one of those rare albums. One that has the power to reinvigorate, enthrall, excite, and beguile in equal measure. Louder Than War's Simon Tucker reviews. Developed over a four year period using synths and samplers, Vantzou then collaborated with Magik*Magik Orchestra member Minna Choi with whom she worked on the notation and arrangements before recording the compositions with a 15-piece ensemble. Another four months was then spent premixing before Stars of the Lid/A Winged Victory for the Sullen maestro Adam Bryanbaum Wiltzie engineered the final mixes and added some of his own musical and textural flourishes. All of this prep, work and development really show and No2. is as a complete record that you are likely to find. It takes you from all areas of the earth to the most distance stars without force or cliché. As we start this experience we are introduced to calm but forceful music (Anna Mae) before slowly traveling to a soundscape that is at once seductive and emotional. This is modern classical at its finest and its ambient nature is made more exciting but the stylistic shifts that occur randomly throughout. Whether it's in the Godspeed/Mogwai feel to Going Backwards to Recover That Which Was Left Behind, or the sudden Grimm Fairy Tale turn halfway through Brain Fog, No2. never once drifts into repetitiveness or tedium. Halfway through the album, on Vancouver Island Quartet a vocal gets introduced that sometimes sounds like it's straining to get to the high notes but when it does it is pure magic and a signpost that the album has now left terra firma and entered the atmosphere. Sister is more harsh than the preceding compositions and Little Darlin' Seize the Sun' Lunar feel is more futuristic and sci-fi than anything on the last Daft Punk album whilst still retaining its classical feel. Another of No2.'s attractiveness is the way the compositions simply fade in and fade out, some very briefly. Not one track outstays its welcome or leaves you time for your thoughts to drift to real life issues. Put simply, No2. is art in its purest sense. It may seem brittle and pure, but it demands interactivity and should not be held at arms length just to admire. You will be most rewarded if you connect to its emotional core, twisting it to bring up whatever emotions you desire or whatever memories you want to conjure. Highly emotional and absolutely gorgeous, No2 is an essential buy. -
Simon Tucker
Back in 2011, we included
Christina Vantzou
's album
No. 1
on our list of
Great Albums You May Have Missed
, so we're more than a little excited to learn she is ready to deliver the follow-up. The logically titled
No. 2
is due out on February 24 through
Kranky
.
The Belgian composer worked with Minna Choi of Magik*Magik Orchestra, with recording taking place at San Francisco's Tiny Telephone studios. Additional mixing and sound textures were added by Bryanbaum Wiltzie in Brussels.
The material was performed with a 15-piece ensemble. It's all-instrumental and was conceived as a cohesive whole. A press release notes that it incorporates "dense layers of strings are augmented by angelic voices, piano, woodwinds, & various synthesizers."
Scroll past the tracklist below to hear the cut "Going Backwards to Recover What Was Left Behind." Look for Vantzou, who is also a filmmaker, to release videos for every song on the album. Interestingly, there seems to be something of a Canadian connection, since there's a track called "Vancouver Island Quartet."
-
Alex Hudson
As our resident drift-core/neo-classical/everythings-ok-electronica expert is in hospital with a malfunctioning gall stone, I have been passed this weeks slower releases to pore over. Forgive me though as I have the attention span of a gnat, I couldn't even sit through the entire
Bruno Mars
performance on the Brits last night but that could be for other reasons.
So I'm finally shutting up and telling you about this record which is on Kranky and was recorded by the now preposterously monikered Adam Bryanbaum Wiltzie of
Stars of the Lid
'fame'.
The first track to really catch my ear appears two songs in 'Going Back to Recover What Was Left Behind' is one of those slow building cinematic epics which build in intensity with what sounds like a string quartet playing away alongside some wind blown instruments and a devastated piano. I know its a lazy comparison looking at who I just mentioned earlier on but it really does recall some of
Stars of the Lid
's prettier work. 'Brain Fog' has similarly churning strings, not unlike some of
Johann Johannson'
s stuff particularly his 'Virgulego Forsetar' effort. The instrumentation is minimal comprising of blended strings and horn and unusually for this kind of music the pieces are quite short some clocking in at under 2 minutes.
Its all very tonal and drifty with huge amount of reverb applied to the instrumentation so it all kind of blends together in a manner which seems slightly unnatural but is certainly soothing on the ears. Fans of the driftier end of the Kranky roster are going to lap this up. Play late at night, possibly in a disused church. - Norman Records
Kansas-born, Brussels-based artist Christina Vantzou's debut collection of 2011, titled 'No. 1', caused its share of ripples through the outlying enclaves of the music blog world. Formerly of Dead Texan and a touring member of Sparklehorse, Vantzou's solo material emerged as some of the most organic-sounding electronic fare ever heard, rightly complemented by warm flourishes of orchestral embellishment. You might call it neo-classical, if that meant anything more than the latest
Nils Frahm
album.
Which 'No. 2', released through Chicago's Kranky label, certainly is – not to knock the incredible Frahm, of course. These 11 tracks follow their forebears by building on their foundations, developing the chamber music aspects, and realising something truly wonderful. Unsettling, certainly, on more than a few occasions. But wonderful is the descriptor that sticks after so many listens to this entirely enveloping LP.
A relatively short set with nary a second spent wallowing without direction, this is instrumental music, ambient music, with thrust and purpose, as beautiful as the colours dancing over tired eyes on a prolonged train ride, their owner lost in these moments. It can creep out the listener, too – 'Brain Frog' is a number which sets icy screech against sheets of rising squall, akin to someone like
Brian Eno
washing up against a landscape framed by the early soundtracks of Elliot Goldenthal. Think Alien 3, without all the running around.
'Vancouver Island Quartet' is another track possessing disquieting qualities, its balance between
Julianna Barwick
-like choral vocals and newly introduced woodwind a brilliant realised but distinctly spooked one. Elsewhere, efforts such as 'Sister', which crescendos like a lyrics-less
National
number with its broken heart bypassed, and the elegant opener 'Anna Mae' serve as vital contrast to the album's darker directions, chinks of dazzling light serving as navigational aids through this intriguing soundworld.
Vantzou's music isn't of a kind that arrives unheralded – not only does her previous work set expectations for this collection, but the aforementioned Barwick, and the material of Nashville's
Hammock
, are precursors, too. (Not to mention the earliest ambient experimentalists and contemporary classicists too numerous to list.) But that 'No. 2' doesn't sing with a singular appeal does nothing to affect its exquisiteness. This is wordless music with weight and emotional pull enough to snap a drifting commuter to attention, to take it in like so few albums of its breed can be: as a work in and of itself, and not simply an accompaniment to a life lived at speed.
Slow down. Close your eyes. Watch this unfold a while. -
Mike Diver
Christina Vantzou's sophomore album, No. 2, has long been anticipated. Three and a half years ago, her debut (No. 1) came out and was an instant success. No. 2 has spent four years in development. Although the periods overlap, No. 2 feels different than its predecessor. It has its own beautiful presence. Every note lives and breathes (just like its predecessor), but the compositions are calmer, clearer and somehow older. No. 2 knocks the listener out with thunderous drones, spiritual interludes and some heart-tugging string poetry. Emotions run high. She takes orchestral drone and its philosophy to new heights, and while her latest only hangs around for thirty five minutes, it is always a fulfilling listen. Vantzou never wastes a precious second in developing and then releasing its beauty.
Vantzou used synthesizers, samples and collaborated with Minna Choi of San Francisco's Magik*Magik Orchestra, working with her on arrangements and scores. The 15-piece ensemble, along with the inclusion of bassoon and oboe, help to create a dense, vibrant jungle of sound where colourful textures are allowed to roam freely. A thin, ethereal veil billows like a strange white sheet, its swaying movement indicating a slight tear in reality. Slicing through the drone, the strings captivate the listener with their serene inhalations, but they struggle to break free of the murky atmosphere. 'Brain Fog' is a calming influence, but it also exerts an unsettling air that hovers over the drone.
On 'Going Backwards to Recover What Was Left Behind' the piano rests in its sad sanctuary. The strings come to lift her out of the mire, but they too find themselves caught in the fog. They temporarily lift the mood, but by the end of the piece neither has really risen. No. 2 plays as one flowing movement. There is a soft link, some vague continuation that was constructed in her past. It isn't necessarily a sequel, but a thought that had previously found its bedrock in her music long ago, and one that is only now awakening. The hushed mystery is subdued but very much alive, and it grows throughout the album. The pieces stick tightly together, glued to a strand of thick, oozing drone. The thinner branches of the bows take turns with the drone, sometimes playing in unison without ever competing. Neither are out of place.
Angelic voices rise up and lift the music on 'Vancouver Island Quartet', ghosting out a thin trace of melody with an invisible, beautiful vocal. Echoing out of the deep water as if it were a song of the sirens, the vocal calls out to the listener. The voices recur throughout, also appearing on the slightly darker 'Sister'. The faded colour of 'VHS' invites the listener to look through ancient eyes, viewing historic, pastoral scenes that revel in the tape's lack of clarity. Thanks to the dusty period, the tones are harder to fathom. The worn memory is left to permanently decay, and the darker lines of tape crinkle the image. Drones lie low, pierced occasionally by a mysterious voice. Fading in and then out again, the drones come to submerge the beloved scene. Vantzou's music is punctuated by drones. Sometimes, the strings seem to dangle as if on a knife edge, only for a stable, deep drone to bring them back home again.
'Little Darlin' Seize the Sun' is a two minute treasure that fizzles lightly, patient and relaxed, drawing itself out in a natural way. It was born to do this. The tone is in transit, the drones darken and then are eclipsed. And with Adam Wiltzie (Stars of the Lid / A Winged Victory for the Sullen / The Dead Texan) on engineering duties – not to mention providing his deeper textures – you can be sure of the resulting quality. Vantzou herself is a cinematographer (and was one half of The Dead Texan) and as such her music is rich in sweeping vistas and spacious, wind-driven chasms that take the listener out and beyond. 'The Magic of the Autodidact' is evidence enough. It breezes through, past ancient, amazing structures that take the breath away; bronze artifacts that reflect a stunning, golden light, coming as health to the spirit. -
James Catchpole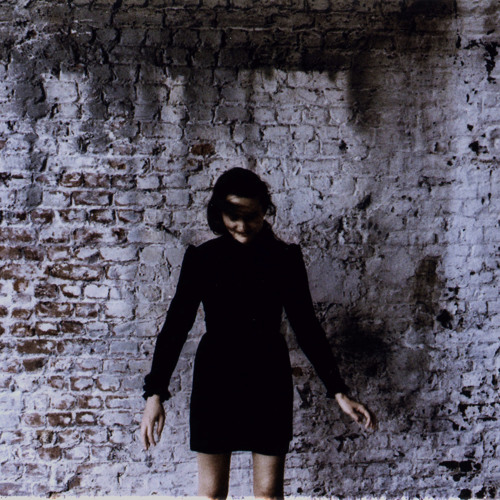 No. 1 (2011)
soundcloud.com/christinavantzou
Brussels-based composer Christina Vantzou has already made some waves with her own compositions alongside her time in the Dead Texan and as a touring member of Sparklehorse. Over three years, Vantzou worked on her debut album and the result is
No. 1
. A ten-track symphony built from synthesizers, samples and voice was rounded out with a full orchestra courtesy of Magik*Magik. The final product is a stunning, ethereal work that solidifies Vantzou's place as one of the most exciting artists emerging in neoclassical composition. At once spacious and spacey,
No. 1
is a remarkable first move in what is sure to be a fascinating solo career. -
exclaim.ca/
christinavantzou.bandcamp.com/
"...an achingly lovely collection of postclassical chamber music." Time Out NY
"It's a tautly constructed, tightly played work, and a fine re-introduction to a talented composer." Dusted
"...the through-line of slow, beautiful, and seemingly effortless melancholic elegance is a constant." All Music