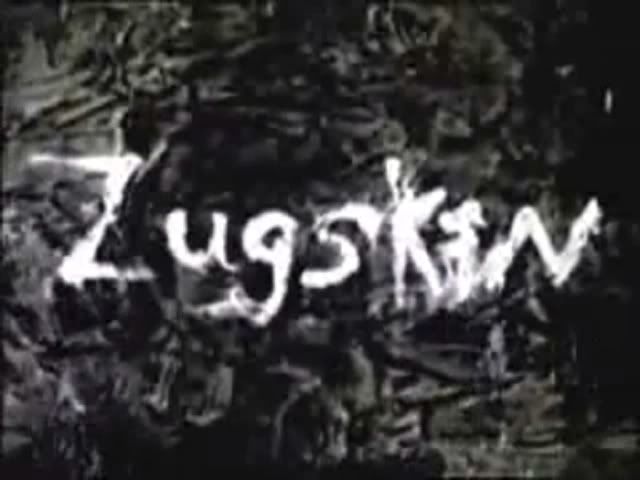 Curfman je stop-motion animator, muzičar (bend
Feeding Fingers)
, pisac i multimedijski umjetnik iz Austrije/Njemačke. Tip autora koji dobivaju
David Lynch Award.
Surađuje s filmašem Stevenom Lapcevicem.
www.justincurfman.com/
Tephrasect:
Platelets: Lepidopteraphage
Music:
Feeding Fingers:
www.feedingfingers.blogspot.de/
I Am No One That I Know
(Salzburg)
Eine Einladung in Ihr Gesicht mit Liebe geschnitzt
(Salzburg)
Fireflies Make Us Sick - Directed by Steven Lapcevic
(New York)
Waltz No. 2 for Music Box - Directed by Justin Curfman
(Salzburg)
Manufactured Missing Children - Directed by Daniel Dikov
(Copenhagen)
I Promise to Build You a Machine - Directed by Michelle Rodriguez
(Miami)
My Imagined House - Directed by Tom Brown
(London)



Wrecker: A Novel
Tow-truck driver, Sammy Fennell, collects the milometers from the dashboards of automobiles involved in fatal crashes. He keeps them pinned to a cork-board above his drawing desk in little, plastic sandwich bags with accident-scene Polaroids and obituaries. And while out on bail awaiting trial for molesting his own son, Eric, he makes a very fortunate discovery
Ticks
Illustrated storybook by Justin Curfman - author, animator and founding member of the musical group, Feeding Fingers. Included in the book: 120+ illustrations / paintings by Curfman with narrative text along with animation film stills and animation film production imagery from Curfman and collaborator, Steven Lapcevic. Curfman's interests in manufactured missing children, laminated scrambled eggs, speedometers, photobooths and more are explored here
Fragments from Tephr
Artbook of works by Justin Curfman, founding member of the musical group, Feeding Fingers - taken from a collection of his sketchbooks, paintings, film stills, journals and other miscellanea. Edited by David I. Nunez with an introduction from animator, Steven Lapcevic.
Expiration Date: A Graphic Novel
This is an illustrated journey into some very surreal and very bizarre psychological territory. This is the story of a family of three and their Christmas holiday experience involving a collection of plastic five-gallon buckets of flesh, a father whose behavior is dictated by some form of self-induced dream-logic, a "hollow" daughter, an emaciated mother-figure in an attic, dehydrated kittens, a post-hole digger, platelets, milk, and breakfast cereal. Written by Justin Curfman - frontman for the band, Feeding Fingers.
JUSTIN CURFMAN
(Salzburg, Austria) is a musician, animator and multi-media artist based in Germany and Austria. Since 2003, Curfman has published five books, released three stop-motion animated films (winning the "David Lynch Award" at Cinerama in 2006) and four critically-acclaimed music albums with his trio, Feeding Fingers – within which has toured internationally alongside acts such as, Nitzer Ebb, IAMX (Chris Corner of Sneaker Pimps) and David J. (BAUHAUS, Love & Rockets, etc.). Curfman and Lapcevic have worked together regularly as creative collaborators on Feeding Fingers music videos since 2009 in the United States, Germany, Austria and the Czech Republic.
Justin Curfman was born in Atlanta, Georgia (USA). He has since published five books; "Catalog of Absurdity" (2003) "Expiration Date: A Graphic Novel" (2005), "Fragments from Tephra" (2011), "TICKS: The Illustrated Storybook" and "Wrecker: A Novel" (2012). Curfman has also had several other works published in many avant-garde and speculative fiction journals.
He has also directed and released three international award-winning stop-motion / puppet animation films; "Zugskin" (2003), "Tephrasect" (2004) and "Platelets: Lepidopteraphagiator" (2005).
In 2006, Curfman founded the musical group, Feeding Fingers, within which he has released five critically-acclaimed full-length albums; "Wound in Wall" (2007), "Baby Teeth" (2009), "Anything but Water" (2010), "Detach Me From My Head" (2010) and "The Occupant" (2013). He has toured and performed extensively throughout the USA and Europe - including two appearances on National Public Radio (NPR).
Curfman currently resides in Salzburg
and works internationally.