Jazz + klasika + elektronika + improvizacija. Sve na jednome mjestu. Izvrsno.
Archie Pelago web stranica
"Archie Pelago is a trio comprised of Hirshi (trumpet, DJ), Cosmo D (cello, Ableton) and Kroba (sax, Ableton). We produce music collectively and perform live.
In the studio, we combine our varied backgrounds in jazz and classical with a common love for rhythm and the wide-open possibilities of electronic music.
On stage, we perform with our instruments, Ableton and Serato, organically melding our interplay to the world of DJing and live electronic music performance, as well as beyond it."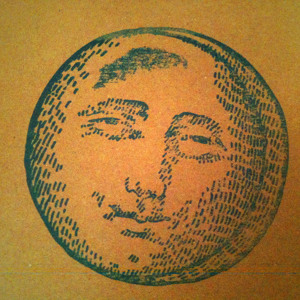 The Archie Pelago EP 12"
Streaming
ovdje
Placing classical instruments into a dance music context is no new phenomenon. It was a friendship with musicians at the Detroit Symphony Orchestra that proved an inspiration for "Strings of Life," of course, and more recently Brandt Brauer Frick have blazed a trail across Europe with their coruscating live show.
Classically-trained New York trio, Archie Pelago, offer something a little different to their like-minded German counterparts—not least a jazzier, moodier outlook. As well as their instruments—trumpet, cello and sax—Archie Pelago use Ableton, Serato, decks and effects live. As a result, you can only imagine the work that goes into their recorded output.
"Brown Oxford" revels in luxurious plucked stand-up bass and sax/trumpet stabs; underpinned by Psycho-style violins and jerky live drum interjections, it builds to a relentless mid-tempo house groove, breaks down… and then revives the bassline again. With its broken beat vibe, "Alice" relies more on technology than the predecessor, with the sax looping back on itself like a child's round; the nine-minute "Frederyck Swerl" wanders down the dubstep path, with ghostly table tennis mood percussion, delayed guitars, trippy cosmic pulses and muted brass. Its final three minutes are a miasmic, swirling treat. - www.residentadvisor.net
This year saw the hosts of some of New York's finest weekend festivities branch out into the business of running a record label. With Anthony Naples' Mad Disrespect EP, the oft-celebrated Mister Saturday Night ('The Mister' being Messieurs Justin Carter and Eamon Harkin) effortlessly brought the understated and soulful vibe that defines their parties into a physical entity – house music that you could not just feel, but touch. It was a logical step for Carter and Harkin who, since beginning the MSN project back in 2008, have continually demonstrated their passion for making people dance, feel good, and perhaps most importantly, feel part of something. That sense of involvement is what has long set them apart from your standard house night, and is what arguably links Naples' EP closest to The Mister's second release, the debut 12" from fellow New Yorkers Archie Pelago.
In the relatively short space of time Cosmo D, Hirshi and Kroba have been operating together as Archie Pelago, they have proven to be nothing short of a hack journalist's nightmare. Unfortunately for today's Newspeak-leaning writers, it is a discredit to the band's efforts to attempt to condense what they are doing into a buzz word, be it 'jazzstep', 'brass house' or, god forbid, 'organic techno'. At the most basic level, the trio's music combines live instruments (cello, sax and trumpet; sometimes vocals) with various electronic music-inspired elements programmed in Ableton (percussion, effects, samples, bass – the usual suspects). Yes, the classically-trained-musician-meets-dancefloor approach isn't extraordinary by itself – indeed, it's the sort of premise that unfortunately screams 'novelty' thanks to countless half-baked efforts from artists with more ego than taste – but one need only look to the work of say, Floating Points or Four Tet, to understand how powerful it can be in the right hands. Archie Pelago are among the exceptional few to hit that sweet spot, and they continue to do so with aplomb on MSN002.
Opening with the pulsating 'Brown Oxford', the group continue to draw from a handful of bass music tropes in their instrumentation and song-structure. Here, it's Untold-esque minimalism as Cosmo's cello arpeggios, which melodically oscillate from the optimistic into the somewhat sinister, are met with Kroba's softly hanging stabs of sax, rolling drum fills and instances of inexplicable electronic weirdness. The appreciation of space and air is impossible to ignore; it's almost as if you can breathe the very same oxygen displaced by every cello string plucked. Likewise, on the final section of 'Frederyck Swerl', space becomes an instrument in itself, channeling eyes-down dubstep into an unashamedly emotional and cinematic environment that's more Central Park than small pitch-black club room.
That last line may give the impression that Archie Pelago have removed themselves from the bustling dancefloor that defines Mister Saturday Night completely. Rest assured, that's far from the case. The band's live elements on 'Alice' are intoxicated with swirling effects, settled only by a constant rhythm somewhere between 2-step and UK Funky which gently and inconspicuously reaches the sort of elation reserved only for 1AM. And although 'Frederyck Swerl' occasionally evokes situations more likely to be experienced by characters in sentimental films than those occupying a sweaty club room, it remains – like every track on this EP – rooted in creating that universally accepted 'feeling' associated with the most enjoyable dance music. Ultimately, despite the complicated recording process, this is music tailored exclusively for the social gathering – a catalyst for people to interact with each other and temporarily free themselves from their ordinary lives. What else are Saturday nights meant for? - Joe Moynihan
The Fabric / Solar Plexus
Streaming
ovdje
Shrinin EP
Streaming
ovdje
Chocolate Waveplates
Streaming
ovdje
Frederyck Swerl EP
Streaming
ovdje
Archie Pelago Live Mix For Mary Anne Hobbs
na Vimeu
Archie Pelago's Seltzer Moat Mix
We first met Archie P around this time a year ago, meddling down in BedStuy for an all-too-early spring edition of Percussion Lab Radio at 1LS. It wasn't long before their talent would catch our ears, and we'd bring them in for a special Monday in August. Since last summer, the trio has been busy at work, with a remix on Tectonic, collaborations with DJ G, and having their tracks played by the Real Queen of England.
Hirshi, Kroba and Comso D make Archie Pelago, and have graced us with a unique mix that glides between genres, tempos and moments in time. What emerges is a delicate take at the group's influences and history, and gives us a little more insight into the talented threesome's amalgamated brain.
Percussion Lab: Can you give us a little background on the mix? How did you piece it together?
Kroba - this was a special mix for the Archie boys..it is an "influence" mix and showcases the music that we each have been inspired by through the years.
Hirshi - The three of us each selected our own personal picks which comprise the mix.
PL: How was the mix recorded?
Kroba - the mix was recorded in one take in the heart of Archie HQ
Cosmo D - We were harnessing our full Archie live setup. There were several moments in the process where I was like 'do we really want to go there? maybe we should just do it over.' Walking a tight-rope vibe.
PL: There's many influences on here, from Sasha's "Dremples" to Paul Simon. Can you pick two songs and describe your relationship with them?
Kroba - A few of my picks are in homage to my dad's fabulous musical taste. He would play John Fahey on Christmas mornings, and when I first started getting into jazz, he also recommended that I check out Pharaoh Sanders' "Karma" LP.
Hirshi - Nujabes' "Aruarian Dance" encapsulates a lot of what I love about music-- simultaneously smooth, jazzy and rugged, it's such a balanced and effective juxtaposition of vibes. I have even deeper emotional connections with Boards of Canada's "Dayvan Cowboy", which has such a richly evocative progression, it still gets me every time!
Cosmo D - my dad had the Paul Simon 'Rhythm of the Saints' cassette when I was young. 'Can't Run But' in particular caught my ear with its marimba line even as a child and I was keen on re-introducing it into the mix, (along w it's sick rhythm section).
PL: I've always admired your dedication to classical/orchestral music, as we've discussed in the past. Are there any particular instrumental works that have changed the way you view, play and create music? What can the current dance scene take away from classical leanings?
Kroba - The music of Igor Stravinsky was a big eye-opener for me. His use of folk melodies alongside multi-tonal harmonies and mixed-meter rhythms paved a path for a lot of my compositions. I think that the current dance scene could benefit from the incorporation of the use of extreme dynamics, as well as the use of silence.
Hirshi - One of the most powerful pieces of music I was able to play in an orchestra was probably Hector Berlioz's Symphonie Fantastique. Expanding my studies through the 5 movements and into Berlioz's personal life was as inspiring as it was entertaining. Though he was a complete nutcase, his program symphony was so graphic and dramatic for a piece of instrumental music. I particularly loved the concept of idée fixe, which I think to an extent exemplifies some of my favorite and most effective electronic artists of late: Scuba, Objekt, and Distal (for a small example) have a tendency to weave a larger picture with powerful reoccurring themes.
Cosmo D - I played a lot of classical chamber music in college - Brahms B-Major Piano Trio in B, Schubert's Double Cello Quintet in C and Schumann's A Minor Quartet are examples 19th Century chamber music I found myself immersed in at college. The biggest thing I took away from this music was group cohesion- making eye contact, listening to one another for cues, breathing together, collectively committing ourselves wholly to the the epic musical arcs of each piece. I think dance and electronic music performances could benefit from this kind of lively group interplay and intensity - just to show the audience that they're pushing themselves and really digging into the material.
PL: Who is the Doomsday Cult? Who are the Sinners Named? Is there no hope for us heathens?
Cosmo D: The opening recording is from a cult in the 80s known as the Church Universal and Triumphant, led by Claire Prophet, that sang these unbelievably tight monophonic chants during their sermons. The cult would have faded into total obscurity if not for these chants captured on tape! After the chants were done, they'd read of a litany of names of 'sinners', seemingly the Billboard Top 40 or the MTV top 40 videos played at the time. REO Speedwagon, John Mellancamp, Bananarama, Duran Duran, and Stevie Wonder are just a few of the sinners named.
PL: Which one of you is going to hell first?
Archie Pelago: We have all cut a deal with the devil. 2113 is our year.
PL: Tell us a little about your setup for this weekend's Mister Saturday Night show.
Cosmo D: We'll be deploying the standard turntable / sax / cello setup, which will be special for MSN as they've never featured a live ensemble. We'll be warming up the night early, setting the stage for our hosts, Eamon and Justin. Then, later in the night we'll take the stage again to basically weave in and out of their selections, reacting to them and them to us. Fluidly integrating musically with our hosts is our aim.
PL: What's next for Archie Pelago?
Archie Pelago: A release on the Well Rounded Record label, a mix for Mary Anne Hobbs, our gig for Mister Saturday Night coming up on St. Patrick's Day.
PL: Who makes the best Seltzer?
Kroba: The fizzle of the Smoothe Moose variety stands alone, but Vintage was always the company that my parents bought.
Hirshi: DIY seltzer champ has to be Cosmo or DJ Rodan. Boylan killing the distro-game.
Cosmo D: I make my own seltzer and Fentiman's Curiosity Cola is my favorite of the 'artisan colas'. Shout outs to Red Bull for also making an unusually good cola... but mysteriously pulling it from New York City bodegas. :( -
percussionlab.com/
Turntable Meets Cello, Sax, Laptop: How Archie Pelago Uses The Bridge and Ableton Live
by Peter Kirn
With laidback, exotic grooves and richly-coordinated interlaced cello, saxophone, turntable, and electronics, Archie Pelago's music relies on some serious technological savvy. To be sure, all you really need to play instruments and computers and turntables together is to get into a room and start jamming. But to realize their specific musical vision, the trio of Hirshi, Cosmo D and Kroba have turned to an advanced Ableton Live rig, centered around The Bridge to couple Serato and Live. Here's a look at their music – and all the gory details that combine to make their setup tick.
To start, there are three of us. I play cello, Zach 'Kroba' Koeber plays saxophone and Dan 'Hirshi' Hirshorn is on two turntables + mixer. We play our instruments into and alongside Ableton, recording, manipulating and effecting our sounds on-the-fly. Dan provides the rhythmic foundation for our music and because of The Bridge, all of us are in sync with each other.
I'm running my cello into a MOTU Ultralite Mk3 Firewire interface, which is connected to my MacBook Pro running Ableton and Serato simultaneously. I use a Behringer FCB1010 foot pedal (connected via an M-Audio UNO [MIDI] interface into my computer) to record clips of my cello playing, cue effects and generally navigate around the Session View of Ableton. I record my cello live into the Session View as clips, then run these clips through an effects chain on an effects rack. I then use the two expression pedals on the FCB1010 to crossfade between my 'dry' cello sound into an effected sound. The effects are controlled with two Korg Nano Kontrols situated below my laptop. I also use a Korg nanoPAD to play sampled clips of various found audio.
Zach's setup mirrors mine, to an extent. Using a mic to capture his live sax sound, he runs his signal into a Tascam US100 [audio] interface which goes his computer running Live. He uses his FCB1010 to capture and record clips of his own, alongside a Korg nanoKONTROL to control effects. The reason why we chose the FCB1010 and the Korg nanoKONTROL is because they're relatively inexpensive, easy to carry around the city and on the subway, and have a lot of buttons, knobs and faders for their size. Zach's computer is connected to mine via an Ethernet cable and his Live set is slaved to mine via Midi Sync, so we're always locked in the groove together.
The linchpin of this whole setup, however, is Serato and The Bridge. In addition to my running Ableton, I have Serato running via a Rane SL1 [mixer] also connected to my laptop. Coming out of my laptop is a cable going into an external monitor. Dan uses this monitor to display Serato, enabling him to do what he does with his two turn tables, Serato control vinyls, and his Behringer DJ Mixer. Because of the Bridge, my Ableton rig is locked in with whatever he's spinning, whether it be our original dubs or tunes that inspire us. With everything sync'd up, Zach and I, through our instruments and software, react musically and rhythmically to Dan's DJing. Dan, via the effects on his mixer and control of his vinyl, reacts musically to us as well.
In terms of audio routing, my audio and Zach's audio are running into Dan's mixer, so he's mixing our sounds as much as he's controlling Serato.