"Sporo, pastelno i elementarno".
Ambijentalna Venecija.
www.enricoconiglio.com/
* Music by Enrico Coniglio
* Lyrics & vocals by Laura Sheeran
* Backing vocals by Marc Aubele
* Cello by Katie English
* Piano, Korg Monotron synthesizer, field recordings and processing by Tui ( Orla Wren )
* Mastering by Ian Hawgood
Here's the promo track 'Touching the Void' uploaded on Soundcloud. Voice by Barbara De Dominicis. Mastering by Ian Hawgood. Photo by Giacomo Vianello.
Here is something slow, pastel and elemental, in concert with the haze of early spring.
Enrico Coniglio–recording as My Home, Sinking–offers his finespun debut with contributions from Katie English, Barbara De Dominicis, Laura Sheeran, Orla Wren, and others. The joined arsenal boasts acoustic instrumentation as well as synthesizer, manipulations and field recordings. Here guitar, cello, piano, harmonica, melodica, percussion and voice ring alongside Korg Monotron, Orla Wren's processing, and Coniglio's vinyls.
Tracks range from glowing string examinations to humming whitewashes, from vocal reveries to textured pop allure. Listeners may already be familiar with the guitar reverberations of opening track "The Void," which was originally released on the Wire Tapper CD #26, in August 2011. Remaining tracks are previously unreleased, yet still beckon like old companions. "Touching the Void" regales with De Dominicis' surreal choir of one, the coquettish spoken word as lovely as her ravishing vibrato. "Skyline Obscured" tenders the gentle optic brume of ambient–that one kind of visual pollution worth hoping for. Keeping with the subject of horizons, "Sunset Eyed" sets electronic pinpricks against De Dominicis' tender dexterity, English's hopeful pizzicato, and the composite thud of percussion.
Elsewhere "Fading to White" floats above a simple, unadorned guitar lick, weightless with Sheeran's savory vocals and the untethered gusts of harmonica. Sheeran also delivers a humming, layered performance on "The Body Tired," a languid, guitar-driven beauty which simply mesmerizes. With this tender and crafted release, Coniglio has announced a new direction, and a number of Fluid Audio alumni have headed there with him. Perhaps we are all at risk of sinking in.
Presented in four panel letter pressed covers with belly band, twelve page (recycled paper) photographic book by Giacomo Vianello, five bespoke prints on heavy card stock wrapped in archival paper, pressed lavender… All wrapped in luxury papered lyric sheets and sealed. The whole thing then rests inside hand typed/numbered envelopes. Two hundred and fifty copies for the world! - fluid radio
"Secret Thirteen Mix 043" is an observational audio voyage that leads listener through progressively evolving and immense compositions by such prominent artists as Pauline Oliveros, Retina.it, Fabio Orsi, Pjusk, Matteo Uggeri, compilation author himself and other uprising talents mostly from Italy.
The author of the mix is Enrico Coniglio (born 1975), Italian guitarist, environmental sound recordist and sound sculptor who lives and works in Venice. Coniglio is a part of collaborative projects
Aqua Dorsa, Herion, Lemures, Exquisite What, My Home, Sinking and Sens-O-Tape
, also a member of
AIPS – Archivio Italiano Paesaggi Sonori
and
FKL Italia – forum per il paesaggio sonoro.
Recently with his colleague Leandro Pisano started a digital label Galaverna. Coniglio is interested in experimenting within tonal modulation of ambient music, also field-recording where he explores Venetian surrounding soundscapes. Coniglio has created more than 10 official albums and EPs, many more single works that were released on such respectable labels as
Touch
,
Crónica
,
Hypnos
, Glacial Movements,
Psychonavigation
, Silentes. He has performed at various festivals and art exhibitions, including Planet Love (Ireland), the Big Chill (UK), Hydrophonia (Spain), Flussi (Italy).
Recording in Cadore, Italy. Photo by Donato Gagliano.
"Secret Thirteen Mix 043" is a remarkable musical selection that connects 10 contemplative records recently released on limited-edition labels such as Preservation, Silentes, Glacial Movements, Nomadic Kids Republic and others. The intro and outro sound is cut from the personal Coniglio's vinyl collection of Venetian folk music. The basis is shaped from the spatial sustained atmospheres, gradually developing wide melodic layers and thoroughly used device effects micro activity in the durable background. A peculiar aesthetic wholeness depth is gained from the wide convex type sounding, solid surrounding recording integration and definitely the most important author's ability to reveal his profound subconsciousness and skillful ears. The tranquil emotional balance is created by subtly artificial acoustics, repetitive variable musical fragments that are drowned in the minimalistic sound tension and lower, lightly distorted tone patterns. This perspective recording can perfectly show recent situation in a field of ambient, drone and light experimental music in Southern Europe.
"Secret Thirteen Mix 043" is like perishing, but somehow romantic Georgia O'Keeffe abstract painting "
Abstraction Blue
" where enlarged Alps blossom, seen through magnifying lens, create a mesmerizing and influential reflection of graceful snowflakes, unfolding fairylike flowers or even deceptive mountains relief that is covered with fluffy snow. A momentous personal expression is delivered by a passionate Alps hiker who was inspired by the first snow in autumn and beautifully freezing altitudinal landscape.
Streaming i download ovdje
DIALOGUE ONE

Enrico Coniglio/Under the Snow
– Silentes 2011
This album comes as a split work between Enrico Coniglio and UNDER THE SNOW (Stefano Gentile/Gianluca Favaron). Nearly an hour of suggestive "border" music, equally divided between the relaxing and ambient atmospheres contaminated with experimental elements created by Enrico Coniglio, and the low-fi/rough sounds and atmospheres crafted by Under the Snow (Stefano Gentile and Gianluca Favaron) built on deep drones stratifications, often hard and cutting, with a wide collection of noises, electronic hassles, ununderstandable wispherings, concrete moments… A perfect join-venture, a mix among two different music projects that gather coherence and inspiration to "sustain" a split album that showcases a not to be missed fusion of styles among the involved artists, oriented on parallel patterns, clearly increasing the value of their own personal and somehow different sonic directions.
CHAIN D.L.K.
I already had evidence about Enrico Coniglio's skills as a landscape musical painter since the times when he issued Topofonie on the Irish label Psychonavigation, a sort of transposition of Venice lagoon, his inspiring birthplace, whose musical "encoding" perfectly sticked to the best ambient and contemporary classical standards thankls also to some important featurers such as Hans-Joachim Roedelius and Nicola Alesini (to mention just of a few of them). In the following releases he just confirmed such an attitude as well as his preferences for wintry suggestions and glacial sonorities and his particular approach to ambient music based on a combination of concrete elements which are often wrapped up in warm or ethereal melodic blankets reoccurs in this split release co-signed by the Italian project Under The Snow for a "dialogical" series of recordings marked by Silentes label. The first of the four tracks signed by Enrico looks like something close to a field recording grabbed by a microphone placed in the middle of a winter windy night or the bugging of an electrical storm, a white noise turning solid, interrupted by occasional sounding lead's bleeps and sputters. You can enhance the listening experience by imagining that Enrico's initial above-described track, titled "Long Distance", is just the necessary musical foreword whereas all the crevices, the sonic ripples, the slight chinks on an imaginary drift ice by whom the composer violates the apparent uniformity of an arctic pack ice become the gates for the following psychedelic breezes's gushing: on "Calls of the White", Rachele's delicate trilling (some of you could think to a sort of quote of vangelis' "Rachel Song") mingles with the entrancing gusts of sonic winds, whose crystalline exhalation make that voice similar to an angelic chant while the gentle sonic melting of "Century Dome" and the harmonic flood of the final "Kingdom Of Her", whose lithe undulations could sound similar to the ones by Fennesz, properly highlights the intimate beauty of this mental journey over icy landscapes. The second half of this record signed by the Italian duo made up of Gianluca Favaron and Stefano Gentile (owner of Silentes): their explorations are equally catching, even if considerably less "enraptured" and more restless than the ones offered by Enrico Coniglio. They prefer to unify different moments of their digging into one very long track they titled "Resonant Cuts", but they choose to run on an imaginary ascending path as well so that the dim lights where they look like roaming a subterranean world under layers and layers of snow (!) rich of many fascinating and disquieting moments, gradually get radiant and radiant. [Vito Cammaretta]
KATHODIK
Premetto che non conoscevo Enrico Coniglio, né Under the Snow (duo composto da Gianluca Favaron e Stefano Gentile), e non sono particolarmente ferrato in fatto di musica ambient, per cui ho ascoltato il lavoro con curiosità, aumentata dall'elegante confezione del CD. Forse favorito dal mio amore per il "grande Nord", dal fatto di aver visitato una terra magica e lunare come l'Islanda, o semplicemente a causa dell'inverno appena sopraggiunto, ho ben recepito i suoni e le suggestioni trasmesse dall'opera; ascoltando il CD non è difficile immaginare e rivivere gli scenari musicali ispirati dal freddo e dal ghiaccio, come lapidariamente riassunto in una nota nel retro della copertina: "This album is inspired by cold and frost". Per un'ora circa (equamente suddivisa tra Enrico Coniglio e Under the Snow) si viaggia verso lande gelide e imbiancate ma, ancor più, si ha l'impressione di fluttuare tra gli elementi primordiali della natura, in primis quelli liquidi e gassosi. Il viaggio prosegue per concludersi, senza brusche interruzioni o cambi di direzione, nella quinta e lunga traccia realizzata dal duo Under the Snow, che in circa 30 minuti racchiude una vera e propria opera musicale completa. Non poche sono anche le suggestioni cinematografiche, che in particolare rimandano all'immaginario lynchiano e di registi dalle simili attitudini oniriche e sospese. In definitiva, 'Dialogue One' non sarà forse un disco sconvolgente, ma nel sottoscritto ha sortito un suo effetto, non ultima la curiosità di approfondire il lavoro musicale degli autori e, perché no, attendere un 'Dialogue Two'. [Luca Brecciaroli]
KULTURTERRORISMUS
"Dialogue One", the first split work of Unter The Snow, who are Stefano Genile and Gianluca Favaron and Enrico Coniglio comprises nearly an hour of suggestive "border" music, equally divided between the relaxing and ambient atmospheres contaminated with experimental elements created by Enrico Coniglio, and the low-fi/rough sounds and atmospheres crafted by Under the Snow. Not so different but with a more dramatic, dense and hypnotic doom – built on deep drones stratifications, often hard and cutting, with a wide collection of noises, electronic hassles, opaque whispers and concrete moments… A perfect joint-venture, a mix among two different music projects that gather coherence and inspiration to "sustain" a split album that showcases a not to be missed fusion of styles among the involved artists, oriented on parallel patterns, clearly increasing the value of their own personal and somehow different sonic directions. Dialogue One – an excellent mixture of drones, ambient and music concrete, which invites for mind cinema of its best, is available as cd on Silentes. [MACU]
FURTHER NOISE
The Italian ambient scene has been blessed with an evolving group of labels that reached cult status worldwide, valiant producers like Umbra and Glacial Movements. One of the pioneers, the Amplexus label and its spinoffs eventually became Silentes and its spinoffs, who continue to document a large spectrum of contemporary Italian electronica composers. The most recent album on their primary label is the first in an announced series of split releases with the electroacoustic duo Under The Snow, aptly entitled Dialogue One. Here their partner is Venetian phonographer and sound artist Enrico Coniglio. The exact nature of the dialogue is unspecified, but the album's inspiration, corroborated by the photos adorning the cover art, is specifically "cold and frost." For many listeners, invocation of cold and frost may conjure featureless, bleak winterscapes, exemplified by Berlin artist Thomas Köner or the Arctic photographs adorning the album covers from Glacial Movements. But winter in Scandinavia is very different from winter in northern Italy, where the snow softens the angles of the houses, changes the contour and color of the roads, and blends the forest into a dappled white. Breath and condensation from the inside observers fog the windows, removing another layer of focus. So also the music on this album. Enrico Coniglio's four short pieces that open the album are abstract and static, almost like excerpts from installations. Transitions between material, sometimes even between tracks, can be abrupt, with textures alternating between harmonic, rolling electronic drones and more noisy organic textures. Pops and buzzes coalesce into a steady filtered noise, like a jet engine, on "Long Distance," and glitch electronics become prominent near the end of "Century Dome." The cavernous reverb and expansive spectral registers, assisted by ethereal vocal contributions from 'Rachele,' make "Calls of the White" a more obvious, and ominous, harbinger of winter. Underneath all of the electronic haze remains a melodic core that retains a wistful poignancy characteristic of much of Coniglio's work. If Coniglio's pieces are frosty snapshots, the single long piece from Under the Snow is the narrative of the season. From the opening murky sonic territory to its conclusion with a suggestion of a harmonic resolution, "Resonant Cuts" is a series of environments that evolve within themselves, gradually creating large scale transitions. Some of the scenes include whistling winds and voices snatched from the ether, and the overall effect is a restless searching with a little touch of sinister. Many of the sounds reminded me of bowed or brushed cymbals and various other percussive gestures, but the group's website credits only guitar, field recording and processing. Whatever the sources, "Resonant Cuts" is an impressive long form piece that bodes well for the series. [Caleb Deupree]
TEXTURA
Italian composer Enrico Coniglio enhances his reputation considerably with two outstanding new releases, one a solo cassette-based affair and the other a split work with Under The Snow. Out and About, the Hypnos-released work Coniglio recently produced in collaboration with Emanuele Errante and Elisa Marzorati under the Herion name indicated that the music Coniglio was creating had advanced to a higher level of refinement, and these latest releases provide additional confirmation of same. Coniglio's four tracks on Dialogue One don't differ radically in style from those on I, though the former are in spots perhaps louder and more texturally wide-ranging. Next to no details are provided about sound sources (save for a thanks to Rachele for lending her voice to "Calls of the White") so once again impressions must be based on listening, pure and simple. One of the recording's most attractive aspects is the contrast between Coniglio's four tracks (all of which are in the seven-minute vicinity) and the twenty-eight-minute opus by Under The Snow duo Stefano Gentile and Gianluca Favaron. Coniglio's "Long Distance" largely presents itself as a monotone stream of electrical sputter and fuzz that might very well have started out as an outdoors field recording, though a modest array of musical pitches do penetrate the track's rippling fog during its final minutes. Rachele's aforementioned voice is transformed into ethereal exhalations of angelic character during the comparatively soothing "Calls of the White," while the gaseous "Century Dome" inhabits an equally celestial sphere before plunging into a prickly bath of seasqualls and electrified smears. The generous running time of "Resonant Cuts" gives Under the Snow ample opportunity to play with its lab equipment and to do so unhurriedly. As a result the piece grows ever more hypnotic as its myriad sounds accumulate, and the listener quickly surrenders to the music's organic flow of lo-fi electro-acoustic sounds and extreme juxtapositions. Burbling voices, echoing bell tones, wheezing harmonicas, and grinding motor engines swim in a seething and always dense mix that experiences multiple twists and turns during its abstract journey. In short, Dialogue One shows Coniglio and Under the Snow to be kindred spirits of the first order.
THE SILENT BALLET
The grass is growing, the flowers are blooming, the leaves are sprouting, and the women of the town are wearing shorts. What a sumptuous time is spring, when the south wind pushes the salt air from the bay to the olfactory nerves. The brutal winter is but a distant memory, and – wait, what's this? An album inspired by cold and frost? Noooooooo! The following statement is a compliment, although it will require an explanation. Listening to this album in mid-May feels wrong. But because it feels wrong, it's clear that the artists involved got it right. Too many winter-themed albums claim to be about the cold, but reflect the season only through cover art. This split disc is the real deal. Enrico Coniglio's field recordings were made at a glacier on the Pale di San Martino (here's a cool photo for proof!), while Under the Snow's wind and rain were captured in the Dolomites (specifically, Falcado). The latter duo (Stefano Gentile and Gianluca Favaron) stirred in the sound of found tapes salvaged from Italian flea markets, and all three artists added guitar and processing. The result: a winter album that actually sounds like winter. The purest, most unadorned sample arrives at the end of Coniglio's "Kingdom of Her": the sound of footsteps in the snow. I'd have placed this sample at the beginning of the album, but in its current spot, it neatly separates Coniglio's half-hour from that of his counterparts. Coniglio's contribution is a lovely quartet of processed ambience. Opener "Long Distance" is the album's grittiest piece from start to finish, boasting a low avalanche rumble, a funneled, single-speaker drone, and static that sounds initially like snow and eventually like radio interference. The track brings to mind the best of BJ Nilsen, specifically his work on Fade to White. It's one of Coniglio's finest compositions, holding back any glimpse of recognizable musicality until its final 90 seconds, then ending in a swift retreat. His other tracks are more tundra-like, the sound of an aftermath more than that of an impending storm. A voice is credited on "Calls of the White", so processed that it sounds like another instrument, or perhaps a hapless traveler caught in white-out conditions. The artist's final high point arrives in the closing minutes of "Century Dome", as a sheet of field recordings is laid atop a bed of ambience, then removed to reveal a hidden layer of electronics: a sharp technique that deserves further investigation on future recordings. Under the Snow's "Resonant Cuts" is a fine companion to the preceeding tracks. Although it is clearly the work of a different artist, it occupies the same timbral region and helps the split to function as a whole. Distinguishable notes are present from the start, along with the same static that haunts Coniglio's work. A sleepy wind begins to blow, carrying spectral voices in its grime. Foreign objects rattle like trinkets pinned to a shed. Rustles and shimmers vanquish the guitar strings; the wind reappears at a higher frequency. By the midpoint, ambience is abandoned for drone, an extremely effective maneuver that connects "Resonant Cuts" to "Long Distance", unifying the album. Enrico Coniglio and Under the Snow have created an album that belongs to winter. This isn't the sound of gentle flurries, but of bifrost and all the danger it entails. It's not an album for noon, and certainly not for summer, but those in the Southern Hemisphere may find that its timing fortuitous. Dialogue One's locational authenticity will guarantee its durability; I'll be visiting it again when the first frost falls. [Richard Allen]
AMBIENTBLOG.NET
I first learned about Enrico Coniglio on the "Underwater Noises" compilation and from there found his fascinating "Salicornie (Topofonie Vol. 2)", dedicated to the city of Venice. Compared to "Salicornie", this latest release, "Dialogue One " is quite different: one hour of abstract soundscapes and mutually attracting opposites. "Dialogue One" is a 'split' project with Silentes label artists Under the Snow (Stefano Gentile (guitar, field recordings) and Gianluca Favaron (field recordings, processing)). Although there is no 'dialogue' between the artists in the tracks itself – the first four tracks are performed by Enrico Coniglio, while the last, performed by Under the Snow, 'takes up the other half of the album – "Dialogue" is a title well chosen. All tracks show a caleidoscopic display of sounds that seem to be quite different but merge very well. It's a dialogue between harsh and soft sounds, hi-fi and lo-fi, sawtooth and sinus, shouting an whispering, comforting and frightening. But, different as they are, all parts adds up to a fascinatingly coherent universe of electronic sounds. [Peter van Cooten]
VITAL WEEKLY
Enrico Coniglio is a recent busy man when it comes to releases reviewed in Vital Weekly. His split CD with Under The Snow is, how appropriate, 'inspired by cold and frost'. Now I am very glad winter time is over and spring has arrived, and I was mistaken with 'Long Distance'; is this really Coniglio? On a low rumble noise base? Luckily in the other three pieces he is more on par with his usual ambient atmospherics of electronics, guitars and effects. 'Kingdom Of Her' is the nicest out of four, moving from mighty cliched synths to radio active fall out crackles. Under The Snow, a duo of guitar and computers, of Stefano Gentile and Gianluca Favaron, have one piece that lasts twenty-seven minutes, even when they move through stages inside the piece. More nicely processed guitars, which seem to have disappeared in the battle of zeroes and ones inside the computer. Nice enough I guess. [FdW]
OLTRE IL SUONO
Spilt album che vede protagonisti Enrico Coniglio, di cui, sempre in "casa" Silentes, abbiamo già recensito il recente "Sea Cathedrals", e Under the Snow, nuovo progetto collaborativo di Gianluca Favaron (già metà dell'altro progetto "Lasik Surgery" insieme a Pierpaolo Zoppo/Mauthausen Orchestra) e Stefano Gentile, della cui musica avevamo potuto fino ad ora avere soltanto un piccolo "assaggio" nell'uscita su cassetta siglata semplicemente "W", parte integrante di una collana di 26 tapes di vari artisti (tra cui anche Enrico Coniglio) pubblicata da Silentes Tapestry (Collezione del Silenzio – Free Interpretations of Silent Sounds). Le prime quattro tracce del CD, firmate da Enrico Coniglio, sorvolano i territori di un'ambient music abbastanza "classica", dalle sonorità morbide ma profonde, dall'andamento quieto e dilatato, seppure abbastanza abbondantemente "sporcate" di suoni di matrice più "rumorosa" e sperimentale, quindi sibili, scricchiolìi, fruscìi, crepitìi, talora di origine elettronica, talora derivanti da registrazioni ambientali, sovrapposti o alternati a rumori concreti, naturali o di imprecisate attività umane. Quindi un' unica lunga traccia di Under the Snow, che pur percorrrendo sentieri "paralleli", evidenzia approcci e sonorità che da una parte palesano un'impronta di carattere più sperimentale che non più tradizionalmente ambient, e dall'altra, per contrasto, si ricompongono intorno a strutture compositive più tese e drammatiche, sfociando talora in atmosfere e passaggi dal coinvolgente e prepotente sapore cinematico. Un album/dialogo di sicuro fascino e vivamente consigliato, nel quale Enrico Coniglio propone una musica che è sicuramente al vertice rispetto a quanto prodotto dallo stesso in passato, e nel quale Under the Snow inizia a "segnare" con un'impronta abbastanza definita e riconoscibile il proprio stile e l'interessante percorso sonoro che questo nuovo progetto ha appena intrapreso. [Giuseppe Verticchio]

IEnrico Coniglio
- Silentes 2011 (cassette)
'I' is a two long-drone tracks release made with guitar, percussions and field recordings, recorded live in studio using the "Lovedrone" Ableton Live set made by Enrico. This work is part of "Collezione del Silenzio", a series of 26 cassette tapes by Silentes Tapestry.
---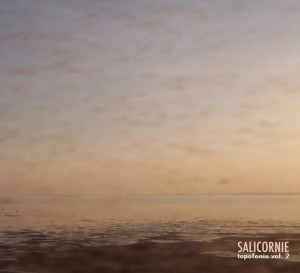 SALICORNIE – topofonie vol.2Enrico Coniglio
- Psychonavigation Records 2010
"SALICORNIE – Topofonie vol.2″, is the new album by Enrico Coniglio, the follow up to "AREAVIRUS – Topofonie vol.1″ (n.d.r. Psychonavigation 2007) with a new collection of "sound tales" dedicated to Venice.
"SALICORNIE" is an eclectic and multi-varied album, ambient first of all, and then classical, pop, dark and experimental… full of field recordings collected strictly in situ and enhanced, among others, by the collaboration of the trumpeter Arve Henriksen (Rune Grammofon, ECM) and the pianist Gigi Masin (Sub Rosa, Ants records).
"SALICORNIE" is the sound of the Venice Carnival, crowds celebrating, as the lagoon and its slow and lonely flow of water join up. A polymorphic portrait of what Venice is today, one moment decadent and melancholy, then romantic, rowdy, colourful and chaotic. Postcard of a thousand postcards, photos of a thousand photos…
Other musicians in the album are Nigel Samways (drones, electronica) and Patrik Monticelli (cello).
---

SEA CATHEDRALSEnrico Coniglio feat. M.P. Cecchinato & M. Liverani
- Silentes 2010
A dark ambient album dedicated to the great heritage of the coastal industrial archeology of Porto Marghera, made of "sea cathedrals" for the most in a state of abandon, as monuments of a civilization today towards the sunset. The textures of the whole album are built from field recordings made on site, then digitally manipulated and transformed into dark drones in constant motion. Metal squeals, crackles, deep noises widely reverberated are embellished with soft guitar and synthesizer pads, occasional backing vocals, rubbing of singing bowls, various kinds of bells and ethereal chimes of crystals. The album features Massimo Liverani and Manuel Posadas Cecchinato, the last one author, among other things, of the beautiful artwork.
---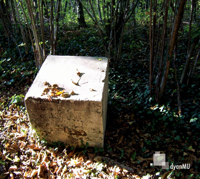 dyanMUEnrico Coniglio & Elisa Marzorati
- Psychonavigation Records 2008
In Summer 2006 begun the "dyanMU" project, with Enrico Coniglio and
Elisa Marzorati
, as a meeting between two artists coming from different experiences. Enrico Coniglio presents his second album on Irish label Psychonavigation Records. A slight change of style from the Italian producers critically acclaimed previous work "Areavirus Topofonie Volume 1″. This time around in between Coniglio's abstract ambient soundscapes were greeted by short piano pieces from the talented musician Elisa Marzorati. The album also boasts a sample from the legendary producer Robert Fripp.
Thanks to
Rena Jones
, and very special thanks to
Discipline Global Mobile
for the sample used on the track 'timepiece', taken from "The Outher Darkness" performed by Robert Fripp (
The Gates Of Paradise
, 1997).
---

AREAVIRUS – topofonie vol.1Enrico Coniglio
- Psychonavigation Records 2007
The album is inspired by the ambience in Venice lagoon. You could say it sounds like a night trip on a mysterious boat, or a flight over a land in the balance between waters and grounds, as a unique landscape running the risk to be jeopardized by the contemporary urban and industry development…
The kind of sounds in the work are rich, pieces never static but almost narrative, varied in drone and textures; arpeggio loops rarely sustained by some glitchy rhythmic patterns, sweet naive and distant melody made by saxes or a brilliant piano; dense and not ever conciliating atmospheres, but sensitive in the forms and absolutely inclined to melancholy.
Musicians: Enrico Coniglio: guitars, synthesizers, loops, sampling & programming; Guido Marzorati: piano and keyboards; Nicola Alesini: popular clarinet; Piero Bittolo Bon: bass clarinet; Hans-Joachim Roedelius: piano; Massimo Liverani: air synth, loops; Arve Henriksen: trumpet.
---

GRAMMATOLOGIA
Enrico Coniglio
- Velut Luna 2002
Grammatologia is the first official release by Enrico Coniglio and represents a true romantic journey in his musical childhood as electronic musician. The idea was to investigate the different shades of ambient music, almost as an exercise in "musical grammar".
In the album are also involved the piano player Guido Marzorati, the saxophonist Marco Strano and the trumpeter Kyle Gregory.
Musicians: Enrico Coniglio: guitars, e-bow, digital delay, drum and computer programming; Guido Marzorati: Korg MS-20, digital keyboards, acoustic piano. Marco Strano: saxophone soprano and contralto; Kyle Gregory: trumpet, flugelhorn.
Born from an idea of ​​Adriano Bossola and Giampaolo Campus, with the support of Skywine, on 12th October 2012 at Ala (Trento-Italy) was held a meeting between some of the most interesting netlabels from Italy. Musicians invited for representing the netlabels have performed a jam session which have been recorded and now released at the same time by Acustronica/AlchEmistica/Ozky e-sound/Parafonica.
LISTEN/FREE DOWNLOAD HERE.

'Koumpounophobia' is a long-drone track made with guitar and laptop, recorded live-in-studio on 2010 using my "Lovedrone" Ableton Live set. Thanks to dramavinile and akamoi. Artwork by dramavinile.
LISTEN/FREE DOWNLOAD HERE.
Check out this mix I was asked to make for Secret Thirteen – Online music and art journal!
"Secret Thirteen Mix 043" is an observational audio voyage that leads listener through progressively evolving and immense compositions by such prominent artists as Pauline Oliveros, Retina.it, Fabio Orsi, Pjusk, Matteo Uggeri, compilation author himself and other uprising talents mostly from Italy". Continue reading here.
Four Italian soundscape artists, Alessio Ballerini, Enrico Coniglio, Giuseppe Cordaro and Attilio Novellino, worked in four ailing Italian industrial sites. Their work aimed to capture the strength of industrial noises, providing a "loud experience" of mechanical hums, natural drones, metal squeaks, waves of steam and the sounds of raw materials, simultaneously proposing to reflect over the meaning and the high social value of industries and workers in a country where they are often overlooked.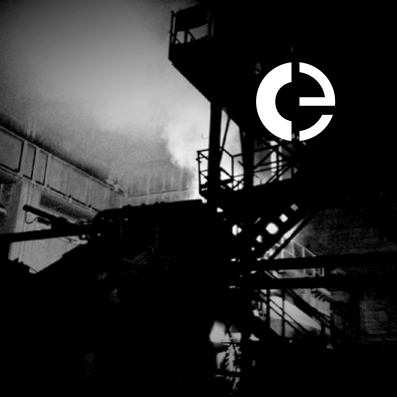 Listen/download the whole release here.